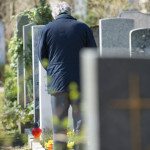 Life's race is almost over. It's time to take your victory lap and start preparing for whatever comes next. Completing the following four tasks can help you meet any last obligations to your loved ones, ensure your final days are spent as you want, and reconcile your dreams with the realities of your life. Whatever you have done, or left undone, is past and now is the time to finally realize the wisdom of John Viscount Morley who said, "The great business of life is to be, to do, to do without, and to depart."
1. Estate Planning
After a life accumulating assets, you want to make sure that they go to the people you love and trust when you pass. If your estate is valued at $5.25 million or less (indexed for inflation), your heirs are likely not subject to federal or state taxes. However, some states may impose a tax even if there is no federal liability (additional complications arise if the surviving spouse is a non-citizen). Executors of estates larger than that threshold must file Form 706 within nine months of the decedent's death or receive an extension from the IRS.
This article appeared on the Forbes website January 14, 2014.