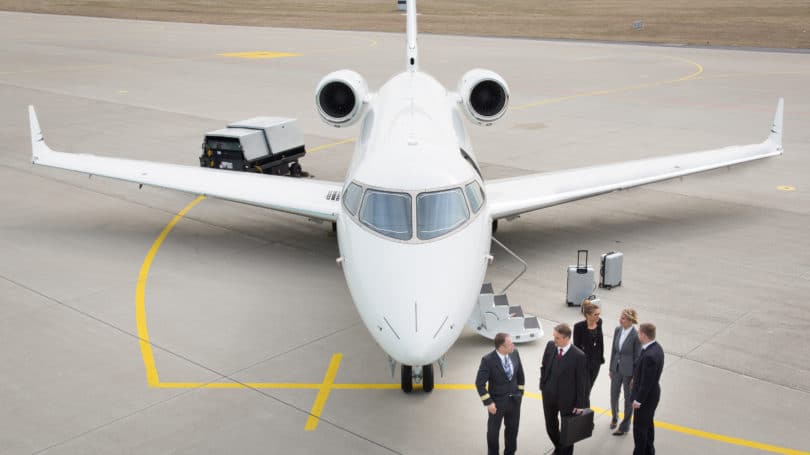 Taking a commercial flight today is "the equivalent of traveling via Greyhound bus in the 1970s," according to Victoria Person-Goral, one of USA Today's panel of frequent travelers.

It's not hard to see why she says this. Today's flight passengers are herded through slow-moving security checks that require the removal of shoes and jackets, as well as being subject to an invasive X-ray. Complain too loudly, and you may be placed on the Federal Government's No Fly List or charged with a civil fine.

When you finally board the plane, you discover your assigned seat is between two strangers, one who keeps sniffling and another whose elbow continually trespasses into your space. There's no room in the overhead bins for your carry-on. To add your misery, the child behind you spends the entire flight kicking the back of your seat. If you're really unlucky, you discover on landing that your checked bags are on a different plane headed to the other side of the continent.

Fortunately, there is a better way to fly, and it's not as expensive as you might think.
The History of Private Planes
The Piper J-3 Cub was one of the first airplanes designed for personal use. It sold for just under $1,000 in 1939 and became synonymous with the term "tail-dragger." In the early years of flight, all planes were designed with a wheel under each wing and another under the tail, hence the name tail-dragger. This design was subsequently modified to simplify ground travel, takeoffs, and landings by moving the third wheel from the tail to the nose of the plane in a tricycle configuration. The Piper Cub carried one passenger and flew at a maximum airspeed of 74 mph. More than 20,000 Cubs were purchased by aspiring pilots, and many of these planes are still flying today thanks to committed hobbyists.

The personal aircraft market took off after World War II, with Piper, Cessna, and Beech offering multi-passenger, propeller-driven aircraft that could cruise at more than 100 mph. These light planes could utilize very short runways made of pavement or level pasture. The years between 1960 and 1980 were known as the "Golden Age of Flying" as small and large businesses used airplanes as a substitute for automobiles, trains, and commercial airlines.

Today, there are 14,485 private airports in the United States, according to the Federal Aviation Administration (FAA) – nearly three times the amount of public airports (5,116). There are almost 175,000 FAA-certified private pilots. According to the General Aviation Manufacturers Association (GAMA), more than 200,000 private planes were active in the U.S. in 2016, including almost 128,000 single-engine, piston-driven models. Pilots spent more than 24 million hours in flight that year, averaging 135 hours per plane. The average age of private pilots was 44.8 years, with most student pilots learning to fly in their early 30s.
My Experience as a Plane Owner & Pilot
I know from experience how rewarding private aviation can be.

In the 1980s, my company had subsidiary operations in small towns from New Mexico to Mississippi. The officers, including myself, visited each site monthly, so every week someone was on the road. Commercial airlines didn't serve the small communities where our facilities were located, so we had to rent a car and drive several hours to and from our plants and larger airports. Missing a flight led to an overnight motel stay, wasting time and money.

In the summer of 1984, two of the traveling executives and I purchased a used 1969 Cessna 210 airplane. The plane had room to carry four to six people with luggage with a load limit of 1,012 pounds. The Cessna cruised at over 200 mph and utilized the short runways common to our sites.

Read more . . .