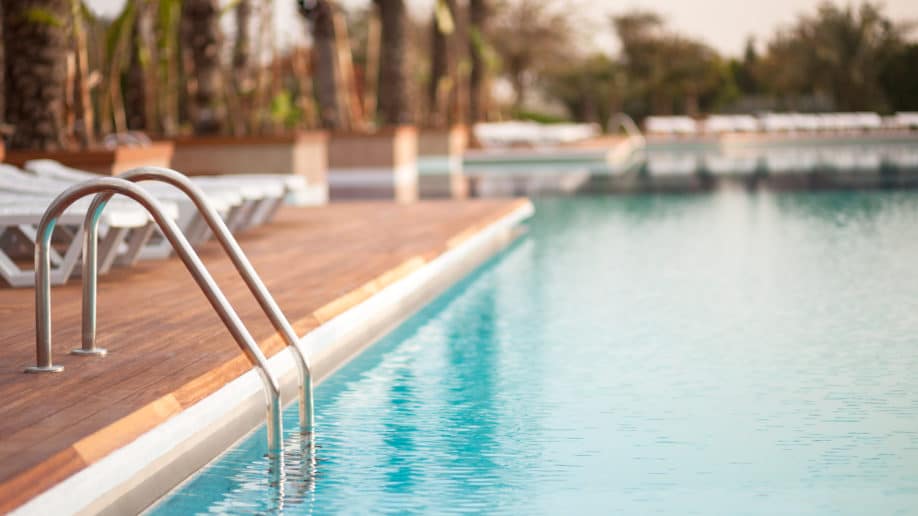 "Success will be when I can have a real swimming pool instead of the fifty-dollar one I buy at Kmart every year," quips singer-songwriter Nathaniel Rateliff. For many, pools are a status symbol signifying "luxury, leisure, and above all, glamor," according to Lucy Scholes of the BBC. They're also a lot of fun.
Swimming is one of the most popular outdoor activities in the United States, behind only exercise walking, according to the U.S. Census Bureau. It improves flexibility, stretches muscles, and helps you lose weight. According to Tom Holland, an exercise physiologist and triathlete, an hour of vigorous swimming burns up to 700 calories — more calories than walking or biking for the same duration.
It also offers mental health benefits. In his book "Blue Mind," Marine biologist Wallace J. Nichols claims that humans feel better when they interact with water, which can put us into a "mildly meditative state characterized by calm, peacefulness, unity and a sense of general happiness and satisfaction with life."
Once considered a luxury only the wealthiest could afford, private swimming pool ownership has exploded since the 1950s and 1960s as a result of higher incomes, improved technology, and new pool financing sources. Today, approximately 10.4 million homes in the United States have swimming pools, according to the Association of Pool & Spa Professionals. Should your home be one of them? Let's take a look.
Things to Consider Before Buying a Pool
While a swimming pool can be great fun for you and your family, pool ownership isn't something to be entered into lightly. Here are the questions you should ask yourself when deciding whether to install a swimming pool or purchase a home with a pool installed.
1. How Old Are Your Children?
Children and teenagers tend to use swimming pools more than other age groups, spending more time swimming than doing other recreational activities, according to the Census Bureau.
I built a pool when my children ranged from two to seven years of age. They were in it almost every day in the spring, summer, and early fall until they left for college. However, having neither the time nor inclination to swim, my wife and I rarely used the pool after that until our first grandchild arrived.