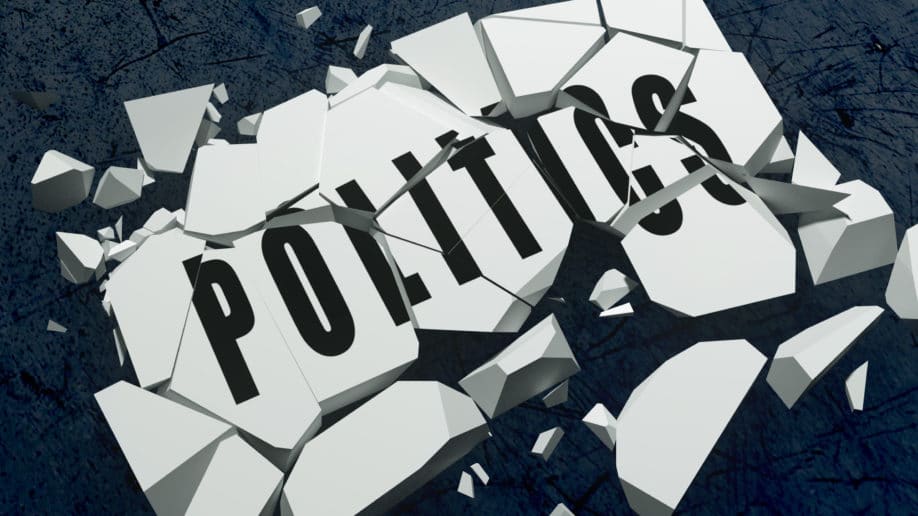 "There cannot a greater judgment befall a country than a dreadful spirit of division as rends a government into two distinct people, and makes them greater strangers, and more averse to one another, than if they were actually two different nations."

So wrote English essayist and playwright Joseph Addison in 1711 of the hyper-partisanship that led to the English civil wars of the 17th century. Almost 100 years later, George Washington warned of the dangers of political parties in his 1796 Farewell Address. Despite these cautions, America still struggles with partisan politics, today more than ever.

Political party affiliation has become the measure we most often use to distinguish friend or foe — more defining even than race, religion, or relationship. Politics draw lines between us, creating tribes surrounded by moats of mistrust. As a result, family gatherings have become battlegrounds with each side determined to take no prisoners.

The first step to calm political strife between family and friends is to understand what causes extreme partisanship. Here's a closer look at why people hold on to their beliefs so fiercely, followed by seven ways you can defuse tensions when the topic of politics crops up at your social gatherings.
The Origins of Hyper-Partisanship
A "partisan" is a member of a group that shares similar interests and goals. Political parties and partisanship have existed since the ancient Greeks and arise when people disagree with a government's actions (or non-actions). Driven by different visions of the future, partisanship is a natural outcome of democratic government.

Political parties in the United States began as broad umbrellas under which members had similar, though not identical, interests and views on a majority of issues. Tolerating these differences was necessary to build political strength and win elections in the beginning, but in the two decades following WWII, both parties developed conservative and liberal wings. Inter-party battles over platforms were intense, concluding in compromised positions that few liked but the majority could accept. As a result, the final platforms of the two parties often resembled each other and left voters feeling that there wasn't "a dime's worst of difference between the two," as candidate George C. Wallace, who represented the American Independent Party, famously said in the 1968 presidential race.

The splits within the parties also diminished the power of party leaders to force maverick officeholders to hew to the party line. Legislation, the result of cobbling together ad hoc coalitions of officeholders, was rarely extreme and reflected the trade-offs necessary for passage.

Read more . . .