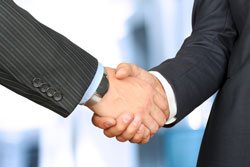 Each year, thousands of small businesses change hands. Some owners decide to retire, others need new capital to exploit market opportunities, and some businesses fail and are liquidated.

According to the BizBuySell.com Fourth Quarter 2014 Insight Report, 7,494 small businesses traded hands during 2014, the largest number of transactions since BizBuySell starting tracking sales data in 2007. While higher than previous years, there are approximately 45,000 small businesses—ranging from restaurants and retail stores, to service and manufacturing companies—available for purchase at any given time.

The motive to sell can arise for both negative and positive reasons. Sometimes, plans do not work out, and business results fall short of expectations. While in the best of circumstances, buyers – drawn by the success of a business – make unsolicited offers to purchase the business. Either circumstance can dictate the potential sale.

Unfortunately, not all owners have a choice whether to sell their companies. The failure rate of small businesses is extraordinarily high, with almost half going out of business before their fifth year, according to Statistic Brain.

Despite their initial optimism, many owners regret starting their business, no longer hoping to get the cheese but to get out of the trap. In such cases, the owners' objectives are to achieve the highest valuation possible to reduce their losses and restore their business reputation. If a liquidation appears likely, competent legal and accounting advice is essential. Owners may also consider retaining the service of an experienced business broker to help present the company in the best possible light and negotiate favorable terms of sale.

If your business is a successful operation, you may find that potential buyers or their representatives regularly solicit the purchase of your business, perhaps accompanied by preliminary (though very attractive) estimates of market value. But before putting your company on the market or engaging in negotiations to sell the business, there are a number of questions you should resolve.
Questions to Consider Prior to Selling Your Business