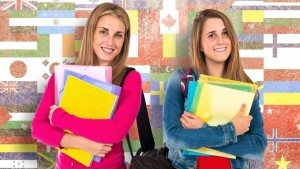 According to USA Today, the number of U.S. undergraduates studying abroad was almost 290,000 in 2014. In fact, approximately 9% of U.S. undergraduates study abroad at some point. Attending a foreign university can be a life-changing and valuable experience for a number of reasons, not the least of which include developing a better understanding of different cultures and improved communication skills.

Recognizing these and other benefits, numerous American presidents have promoted the value of foreign education exchange programs:

– President Dwight D. Eisenhower advised on January 27, 1958, that "the exchange of students should be greatly expanded. Information and education are powerful forces in support of peace. Just as war begins in the minds of men, so does peace."

– More than 25 years later in May 1982, President Ronald Reagan said, "There is a flickering light in us all which can light the rest of our lives, elevating our ideals, deepening our tolerance, and sharpening our appetite for knowledge about the rest of the world. Educational and cultural exchanges provide a perfect opportunity for this spark to grow."

– In a joint press conference with Russian President Boris Yeltsin on April 4, 1993, President Bill Clinton confirmed the importance of student exchange programs: "No one who has lived through the second half of the 20th century could possibly be blind to the enormous impact of exchange programs on the future of the countries."

– President Barack Obama has announced two programs – "100,000 Strong" in 2010 and "100,000 Strong in the Americas" in 2011 – to bolster the number of U.S. students studying in China and Latin America, respectively. Speaking about the importance of studying abroad, First Lady Michelle Obama said, "The fact is, with every friendship you make, and every bond of trust you establish, you are shaping the image of America projected to the rest of the world. That is so important. So when you study abroad, you're actually making America stronger."
Reasons to Study Abroad
1. Better Employment Opportunities
According to For Dummies, studying abroad enhances your chances for post-graduate employment because employers want "employees with an international knowledge base, as well as foreign language skills." This finding was reinforced by other studies:

– A study published in Frontiers: The Interdisciplinary Journal of Study Abroad suggests that employers with international business place significant value on studying abroad – the longer, the better in programs that feature service learning or internships.

– The QS Global Employer Survey Report 2011 indicates that almost half of employers in the U.S. actively seek or value international study experience when recruiting.

– A 2012 survey by IES Abroad of recent graduates who had overseas study experience indicates that 89% got a job within six months of graduation, almost half while they were still in school – and earned $7,000 more on average in starting salaries. By contrast, only 49% of college graduates found jobs within a year.

Conversely, one study reported on by NAFSA found that very few employers specifically recruit candidates with an overseas educational experience unless cross-cultural skills are required. In other words, companies whose interest is limited to the geographical U.S. are less likely to appreciate the foreign experience. Choice of majors remains the single greatest determinant of employer interest.

Read more . . .