This article first appeared in Forbes.com on November 22, 2013.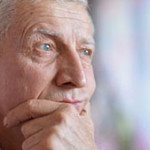 Retirement wasn't working for Dwayne. A deliberate, thoughtful man, Dwayne spent 25 years with a Fortune 500 company rising through the ranks to Company Vice President of Logistics. When he retired, Dwayne expected to fall easily into a life of leisure – rising late, doing what he wanted when he wanted, and traveling frequently with his wife Mary. Now, three months post-retirement, he finds his days endlessly boring, spent mostly sleeping or watching television. He doesn't like golf, gardening is too hot, and Mary has her own activities which don't include him.
As many retirees discover, leaving one life to begin another is difficult. A May 2013 study by the UK's Institute of Economic Affairs reports 40% of retirees suffer from clinical depression, while 6 out of 10 report a decline in health.