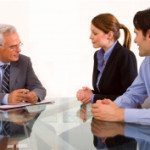 This article first appeared on the Beyond.com Careernetwork™ website on July 30, 2013.
From time to time, many workers use or contract "substitutes" to perform tasks that they cannot or prefer to not do for a variety of reasons. These subcontractors are ubiquitous, and can be found in the home, the workplace, even schools. The majority of subcontracting arrangements are casual, simple verbal understandings where duties, terms of agreement, and outcomes are easily understood and accepted by both parties for jobs such as yard maintenance, housecleaning, or babysitting.
Some arrangements are more formal and complex, often involving a number of people performing a service over a period that may extend for weeks, months, or even years, and have detailed expectations about work procedures, the final deliverables, and payment for the services being performed.
Whether you are contracting with a local arborist to trim your trees, or an executive hiring a firm to deliver a multifaceted software system to run your business, knowing how to manage a contractor/subcontractor relationship is essential if you want a satisfactory outcome.