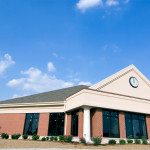 Malcolm Holland, president of $650 million Veritex Community Bank in Dallas, Texas, worries about the future of community banks as a result of increasing federal regulations and growing compliance costs. His concern is based upon the increasing expansion of federal rules that limit the flexibility of community bankers to meet the needs of their customers: "Community banks need to be creative because small business is creative. If we can't meet the needs of small business – the core of our business – the economy as we've known it will cease to exist."
In Mr. Holland's opinion, legislators and regulators have failed to distinguish traditional community banks from the large multinational finance corporations commonly called "banks," but for whom the standard functions of banking – taking deposits and making loans – are a minuscule part of their activities. It was the activities of the too-big-to-fail entities that caused the recent worldwide financial crisis, not the community banks. Unfortunately, in response to the mortgage securities debacle and in their efforts to prevent similar abuses in the future, the heavy hands of the regulators and uninformed legislators have unnecessarily and unfairly burdened community banks.
History of Community Banks
Banking is among the oldest industries in the world, tracing its roots back to ancient times where lenders, representing temples of worship or ancient rulers, provided loans to farmers to raise crops or traders to finance purchases in a distant region. As government-issued currencies became more acceptable and common, commerce expanded across continents and oceans, and a greater proportion of the population began to rise above subsistence, the beginning of our modern banking system appeared.
The first regulated savings bank in America (and the world) was the Provident Institution for Savings of Boston, Massachusetts in 1816. Just as the ballot box provided the opportunity for a man to assert himself in the politics of the nation, the savings banks allowed him to share in its prosperity, according to John Townsend, writing in his 1896 "The History of Savings-Banks in The United States." It is from these roots that community-based financing developed.
Definition of Community-Based Financing
Simply stated, community-based financing is the utilization of locally based and supported financial institutions and organizations to fund local businesses and individuals within the same community or geographic area. The concept implies a continuous cycle where residents of the community, employed by and trading with local businesses, deposit their savings in locally owned institutions, which subsequently (and repeatedly) lend to or invest in local businesses and individuals.