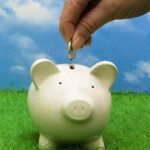 According to a recent Pew Research report, more than one-half of people aged 30 or older have investments in the stock market and 80% of those making $75,000 per year or more have equity investments. These investments include individual stocks and bonds, as well as mutual funds and exchange-traded funds (ETFs).
While many suffered from the sharp decline in the market in 2008 – it lost 38% of its value – the S&P 500 closed above 1,800 on November 22, 2013, more than doubling its low of 721 on March 11, 2009. As investor confidence returns, many analysts predict that the market is going to continue its bullish behavior well into 2014 and beyond. Whether you select individual stocks or bonds or rely upon an investment manager to do it for you, it is important that you choose an investment approach fitting to your attitudes and goals.
Components of Investment Success
The optimistic outlook for stocks provides a great opportunity for existing and new investors to review strategies and adjust investment philosophies to optimize their future results. Financial experts agree that investment success is highly dependent upon the following activities.