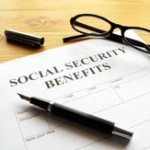 Social Security was created on August 14, 1935 when President Franklin D. Roosevelt signed the Social Security Act and has been controversial since its beginning. A Cato Institute commentary compared Social Security to Otto von Bismarck's welfare state in Germany, calling it a "Ponzi scheme, with new contributions used to pay off earlier 'investors.'" The author of the Cato commentary, Marc Rudov, doubles down his criticism in a second American Thinker article, stating that "Social Security is irreversibly insolvent." These negative statements assume that future beneficiaries will receive no benefits or will receive payments less than their contributions because their contributions are being used to support current beneficiaries.
But what are the facts?
Though viewed by many as "socialism," Social Security was created to protect Americans from the ravages of old age, poverty, and unemployment. In 1937, 53,236 beneficiaries (primarily white males) received benefits of $1.3 million, while in 2012 56,758,185 retired workers, dependent family members and survivors, and disabled workers and their family members received $773.2 billion in benefits. Social Security payments represent the majority income for more than two-thirds of all retirees, with an average monthly benefit of $1,235 – hardly enough to live comfortably in today's expensive society, yet it often means the difference between homelessness, hunger, and despair.
In 2035, an estimated 91 million Americans will be eligible for benefits. While the program's funding and benefits mechanisms will be changed, it will remain the primary financial safety net for most citizens.