This article was initially presented on NationalMortgageProfessional.com on November 26, 2013.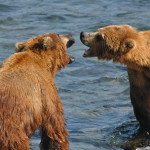 Americans have been engaged in a great ideological war over the role of government since the founding of the nation, and the latest skirmish regards the future role of the government in housing. Since the election of Bill Clinton in 1992, the warring parties have become increasingly entrenched and unwilling to compromise in the name of ideological purity. As a consequence, the future regulatory and economic environments affecting the housing and mortgage industries, related industries, and citizens is uncertain.
The Republican goal is to eliminate any government role in the mortgage market (other than through the direct guarantees provided by the Federal Housing Administration (FHA), the U.S. Department of Veterans Affairs (VA), and the U.S. Department of Agriculture's (USDA) rural housing programs), while the intention of the Democrats is that federal support of the mortgage market be continued to encourage broad homeownership for all citizens. It is around these conflicting aims that the issues revolve.
Two partisan views
As a result of the mortgage security meltdown in 2008, significant taxpayer costs, and the subsequent recession that many contend continues today, members of both political parties agree that drastic reform of the mortgage finance industry is needed. However, each party has proposed a different approach based upon its political philosophy.