This article first appeared on esl101.com on December 11, 2013.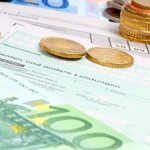 Working and living overseas is an adventure that few Americans get to enjoy. An estimated 6.3 million worked abroad in 2012 – many lived in exotic places, immersing themselves in a new culture often very different from that of the United States. But one obligation shared by U.S. citizens everywhere is the requirement to file and pay U.S. income taxes, regardless of domicile.
The United States is the only industrialized nation that taxes its overseas citizens, even if they are paying taxes elsewhere. As a consequence, if you are an expatriate – an American citizen living abroad – you should be aware of the income tax laws affecting you, as well as the opportunities you have to minimize their impact.