What are Binary Options?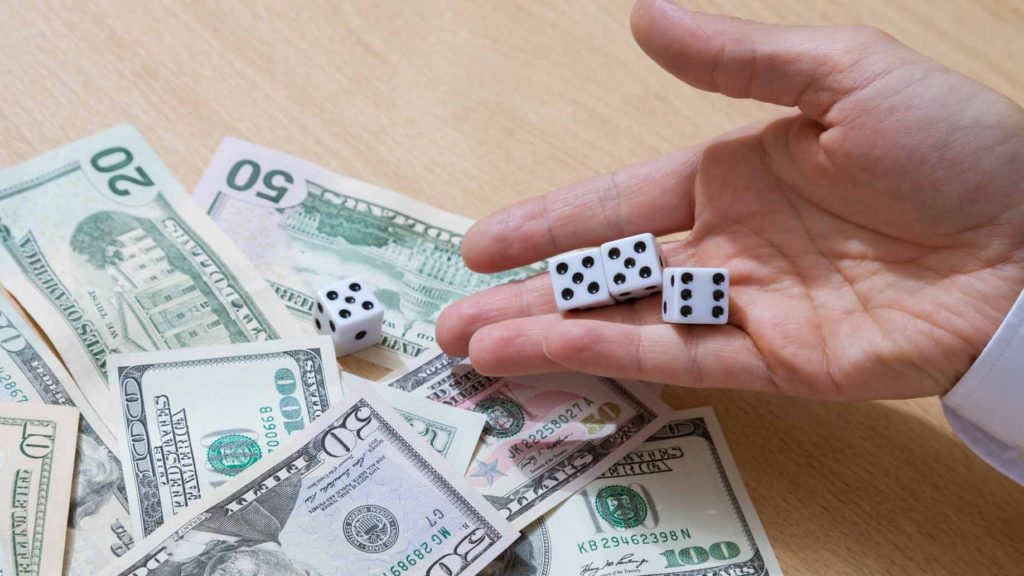 In early 2004, 32-year-old Englishman Ashley Revell sold everything he owned – furniture, clothes, car, golf clubs, and his old cricket bat – to raise almost £76,840, or the equivalent of approximately $140,617 in U.S. currency (per the average 2004 exchange rate). On April 11, 2004, Revell walked up to a Las Vegas roulette table and placed his entire fortune on the color red.

Roulette, named after the French word meaning "little wheel," is played with a small ball and a wooden wheel with 38 slots or pockets for the ball to rest in. In American roulette, 18 slots are red with odd numbers, and 18 slots are black with even numbers. Also, two slots are green and marked as "0" and "00." The game begins when the dealer (croupier) spins the wheel in one direction, then spins the ball in the opposite direction. Winning or losing is based upon the slot in which the ball finally comes to rest.

The odds of picking the correct color are 38 to 18, or 47.4%. In other words, Revell's chance of winning was less than the odds or a single coin flip. Fortunately for him, the call came to rest on a red pocket. Revell won £153,680, doubling his money in less than 20 seconds.

According to the Binary Option Brokers Association, online gaming companies had searched for years to find a product that was "easy to trade, highly rewarding, and tied to financial markets." The solution: Binary options—also known as "all or nothing" or "high-low" options—which give investors an opportunity to play the market similar to sports betting and roulette.

Easy to understand, the more popular binary options provide almost instantaneous feedback and gratification. Binary options do not require ownership of the underlying asset, being simply wagers about price direction within a set time. According to CNBC, binary options have become increasingly popular with U.S. investors, despite critics who compare the option to "buying a lottery ticket."

The options, available from European brokers for years, gained SEC approval in 2008. Binary options were first traded in the U.S. on the American Stock Exchange and subsequently by the Chicago Board of Options Exchange (CBOE). Today, binary options in the U.S. are primarily traded on the North American Derivatives Exchange (Nadex) or the Cantor Exchange (CX), each regulated by the Commodity Futures Trading Commission (CFTC).

According to Nadex, 5,000 contracts are traded daily on the exchange, and the popularity of binary trading is growing – volume on Nadex increased 64% in 2016, as the ability to trade minute-to-minute price movements in currencies, commodities, stock indexes, economic events, or the price of Bitcoin is irresistible to some people. Though a wide range of assets are tradeable on regulated exchanges in the U.S., binary options on individual securities are only available with foreign brokers.
Binary Options
Binary options are considered "exotic options" since they differ significantly from the highly regulated standardized call and put options traded on an exchange such as the CBOE, NASDAQ Options Market, or the NYSE Amex Market. Binary options are traded on exchanges and over-the-counter (OTC) around the world, including the United States. A binary option can be viewed as a wager on the direction of the market (or another underlying asset) within predetermined period of time.

Read more . . .
Tags: binary options, Nadex
Comments are closed.