Big Government vs. Small Government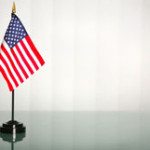 The term "big government" stimulates plenty of images and emotions, and they're generally negative. Words like "bureaucratic," "inefficient," "intrusive," and even "corrupt" are often associated with the term. Economists charge that big government interferes with the mechanisms of free enterprise. Libertarians believe it seeks to control private or personal freedoms guaranteed by the "natural law" eloquently philosophized by John Locke and formalized in the U.S. Constitution's Bill of Rights. And politicians claim big government lacks checks and balances on its exercise of power, leading it to represent special interests to the detriment of its citizens.
Small government, on the other hand, is generally believed to lead to a more efficient and flexible system. "Getting government off our backs" or "getting government out of the way" are cries to return to the low-tax, no-regulation beliefs of the American Revolutionary period. The size of government envisioned by the country's founders sought to cast off tyranny and empower small businessmen and entrepreneurs.