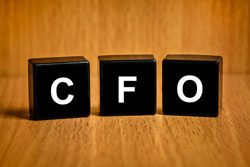 Over the past couple of decades, the role of the modern CFO has been, and continues to be, redefined. The advent of new technology allowing for enhanced data collection and analysis tools—as well as operating management's demands for reliable real-time information—has extended the CFO's responsibility to all aspects of the company.

International commerce and expanded regulatory oversight in culturally diverse customer and employee bases complicates decisions and increases risk. As a result, the CFO's authority and responsibilities over traditional finance, accounting, and treasury functions has intensified and expanded to satisfy an exhaustive list of internal, external, and regulatory stakeholders, many of whom have conflicting interests.

Just as businesses have become more complex, diffused, and subject to greater risks—many of which are unidentified—the CFO function has evolved into a multi-focused position with unprecedented requirements for responsiveness and accuracy. Yesterday's bean counters are as passé in a modern public corporation as Ford's Model T on the highway.
Best Practices of the Modern CFO
In a 2013 report coauthored by the Association of Chartered Certified Financial Accountants (ACCA) and the Institute of Management Accountants (IMA), Jeff Thomson, president and CEO of IMA, detailed various factors that have changed the CFO function. In addition to traditional finance duties, modern CFOs are expected to work in collaboration with others throughout the organization, direct integration of key business processes, stimulate change and business transformation, and be trusted business advisors to CEOs and boards of directors.

The report identifies several priorities modern CFOs have that their predecessors did not. These are the consequence of increased regulations, globalization, industry and business transformations, aggressive stakeholders, and the adoption of complicated financial and operating reporting requirements. While the actual duties of a CFO vary according to industry, company dynamics, and historical precedents, an effective CFO in the 21st century must excel in each of the following practices.
1. Communications
Whether talking to the board of directors, delivering financial data to stock analysts, investment managers, and regulators, or detailing performance metrics to fellow officers and employees, the importance of clear, crisp, and relevant information delivered in an understandable format cannot be overstated. Knowing what to say, when to say it, and how to present it has become a critical component of a CFO's responsibility.

As Robert Hoglund, CFO of Consolidated Edison, recognizes, "Communication is essential in every aspect of the business…ultimately I need to persuade people to my point of view." While CEOs can expound upon such nebulous subjects as mission, vision, goals, and culture, CFOs are expected to bring real data to the table, to put the "meat on the bones" for gimlet-eyed regulators and anxious money managers.

Read more . . .