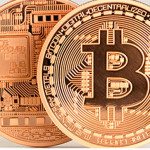 Historically, exchanges of value – barter systems – were done face-to-face so that participants could instantly verify the respective physical properties being exchanged. As purchasers and sellers became geographically distant, agents or trusted third-parties acting on behalf of the participants became necessary to verify the quantity or quality of the property being transferred. For example, credit card issuers are examples of a third-party standing in for a buyer, guaranteeing to the seller that the buyer's funds are good.
The growth of the Internet and the proliferation of digital transactions have exposed many limitations to traditional currencies and exchange systems in the borderless, electronic world. Current limitations include high expenses, time delays, and security risks. These limitations are particularly egregious when the transactions involve parties on each side of the globe, different national currencies, and complex products.
The idea of an international currency – independent of a country or central bank and designed for a globalized economy – has fascinated economists, business executives, computer experts, and anti-government advocates for years. The ideal currency would provide anonymity to its holders, protection from inflation, and security from theft and fraud. These ideals led to the concept of a digital currency, enabling the concept of cash or cash equivalent to be used over the Internet.
Bitcoins (BTC), the latest and most popular outcome of efforts to create a practical digital currency, first appeared in 2009 with an initial issue of 2,625,000. As of December 7, 2013, there were 12,091,050 BTCs, each with a value of $736.61 USD.
The website Shopify recently listed 75 specialty retailers that accept bitcoins, and Forbes announced its "Top 10 Bitcoin Merchant Sites," including website development software developer WordPress. Even Baidu, Inc., China's biggest search engine, accepted bitcoins until the nation's central bank banned the use or ownership of the currency by financial institutions.
Description of Bitcoins
According to Anthony Gallippi, CEO of Bitpay payment processor, "Bitcoin is a more secure, faster, and more affordable option for transferring funds." In technical terms, bitcoins are a math-based, finite, verifiable, open-sourced, decentralized virtual currency that relies upon cryptography for security.
Read more . . .