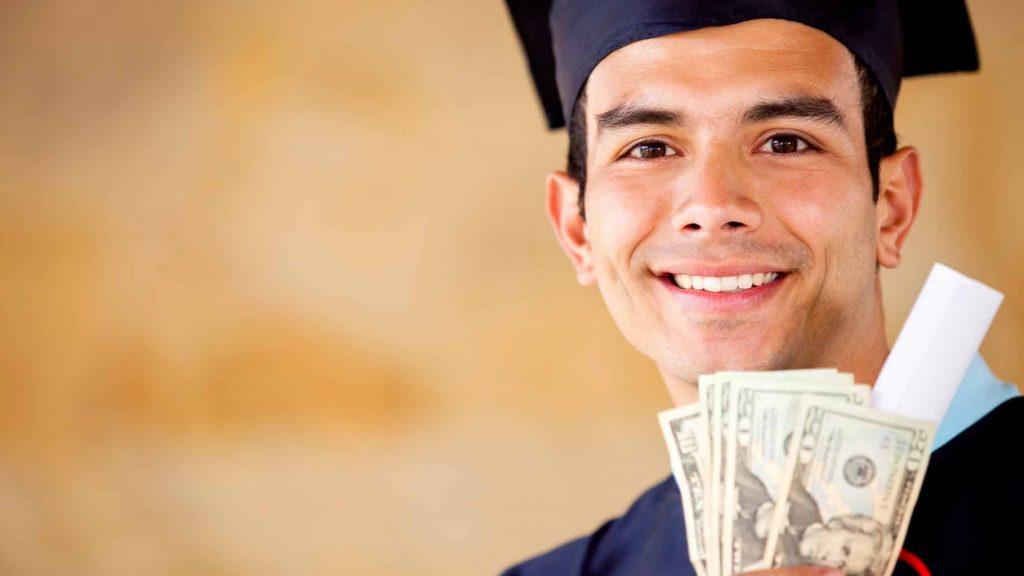 James Smith, a 2015 graduate of the University of Texas, continues to live at home while working as the manager of a local dry cleaning establishment. He struggles to make his monthly $282 student loan payments, a significant portion of his biweekly take home pay of $807.

With a B.A. in history, James expected to find a job with a research organization or large corporation. He had been reassured by college counselors that history majors were in demand because businesses needed employees who could read and write with critical thinking skills. To his dismay, neither school interviews nor extensive mailings of his resume have resulted in any realistic job offers.

Chris, James' best friend, disliked school and had no interest in college. With rising oil prices driving up the demand for oil field workers, Chris quickly found work as a roustabout for $18 an hour after high school graduation. Four years later, he is making $60,000 on a drilling crew. Chris has an apartment, a new pickup truck, and money in the bank.

Today, James wonders if college was worth it. He hasn't found work in his chosen field and still depends on his parents for room and board. He is stuck in a job with few benefits and no prospects for advancement.

Students today are paying more to attend college and earning less when they graduate. Is it still worth the money, effort, and time?
Cost of a College Education
According to The College Board, the average cost of an academic year in an in-state public college in 2015-2016 was $24,061 including room and board. An academic year at a private university averaged $47,831. According to the Complete College America Alliance of States, the number of students graduating with a bachelor's degree in four years ranges between 19% and 36%, depending on the university.

The average graduate spends an extra half to a full year to graduate (4.4 to 4.9 years), adding to the base costs of attendance. As a consequence, the typical cost of an undergraduate degree is well over $100,000, not including the lost income for the extra years spent in school, or interest incurred in paying back loans.

It's imperative to determine if the exorbitant price tag is worth it.
Aptitude and Commitment
While college is ideal for some people, it's not for everyone. In 2015, almost 30% of graduating high school seniors decided not to attend college. Of those who choose to attend, only half graduate within six to eight years, according to the Department of Education.

Read more . . .