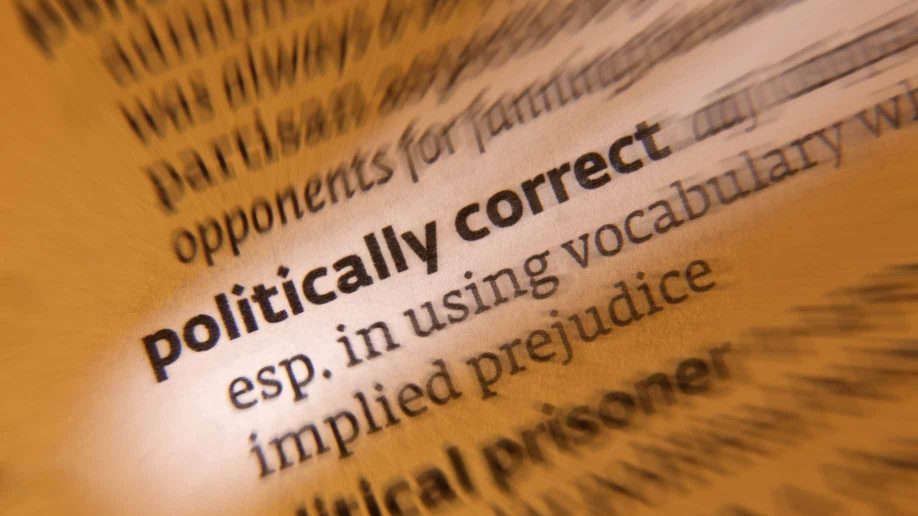 "Sticks and stones may break my bones, but words will never hurt me." This old English rhyme is often heard during one's childhood, typically as comfort to a victim of ridicule by other children. Implicit in the advice is the unspoken admonition to the child to grow up and ignore the pain of verbal abuse – after all, it's only words.

Many believe that the avoidance of words that may offend, marginalize, or insult a group of people – political correctness (PC) – has gone too far. According to PC critics, PC promotes a society of victimhood and endangers the public at large by limiting discussion about controversial subjects. Chris Cox, the executive director of the NRA Institute for Legislative Action, wrote in a USA Today op-ed about the Orlando mass shootings that the "administration's political correctness prevented anything from being done about it."

Conservatives claim that PC is a threat to the first amendment and our right to free speech. Columnists liken modern-day America to Ray Bradbury's "Fahrenheit 451" or George Orwell's future society in "1984". In "1984", Big Brother's thought police relentlessly pursue anyone foolish enough to say anything that might be offensive to someone. Surprisingly, liberals – often blamed for the expansion of PC – have their own misgivings about verbal censorship. Ralph Nader, a former third-party candidate for president, says, "You can't say this about that, and you can't say that about this. And the employer tells you to hush. And perhaps your wife tells you to hush, and your kids tell you to hush. It's gotten absurd."

Does one's choice of words matter? Have efforts to avoid offense stifled free speech as many claim? Is political correctness an expression of politeness, evasion of hard truths, or extreme sensitivity? Or is an expression of anti-PC sentiment simply incivility, indecency, or vulgarity, as Mark Hanna writes in TIME?

Read more . . .