Life Insurance – How Much Do You Need?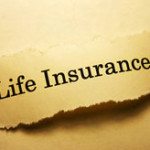 Many people's first experience with life insurance is when a friend or acquaintance gets an insurance license. In my case, a college friend, recently hired by a major insurance company, contacted me to buy a $10,000 policy. He reached out to several other friends as well, and many of us signed on the dotted line.
Though this isn't the ideal way to buy life insurance, it is, nonetheless, the way by which most people acquire it: They don't buy life insurance – it is sold to them.