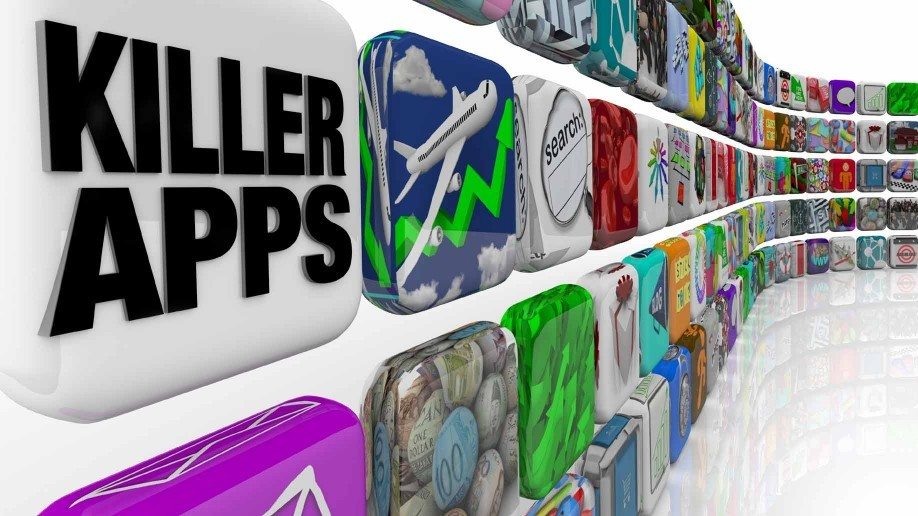 Can you imagine a future where computers monitor humans from birth, predict sickness, and help us heal faster? Or a time when chronically ill or elderly persons can live at home and be monitored by instruments that a home nurse or caregiver can use?

Judith Donath, a fellow at Harvard University's Berkman Center for Internet and Society, predicts that individual healthy diets based on each person's unique genetics, locations, and activities are going to be common in the future, while drugstores will have booths that function as remote examining, treatment, and simple surgery rooms. In 1950, few could imagine the impact computers would have on everyday life in the year 2000. Today, everyone has a mobile phone, email has replaced physical letters, and online markets are challenging the economics of brick-and-mortar retailers.
The Emergence of Killer Applications (Apps)
Merriam-Webster defines "killer app" as "a computer application of such great value or popularity that it assures the success of the technology with which it is associated." PC Magazine calls it "the first of a new breed." To a layman, a killer app is a computer application that saves money, time, or energy, makes the user safer, or enhances the experiences of the user to the degree that it must be acquired and used.

The 1979 appearance of the first killer app, VisiCalc, ignited widespread business and personal use by consumers – use that couldn't have been conceived of in the early 1940s when computers were first developed. According to the Computer History Museum, computer use in its initial stages was limited to research laboratories, large companies, and the Federal Government.

Personal computers (PCs) appeared in the early 1970s with the introduction of the microprocessor, integrated circuit boards, and solid state memory. The first commercially accepted PCs (Apple II, PET 2000, and TRS-80) were introduced in 1977 but remained niche products for the scientific community and hobbyists. According to a 1983 article in InfoWorld, only a half-million microcomputers were in place in 1980, and they were primarily used to play simple electronic games.

Read more . . .