This article first appeared on IPWatchdog.com on November 9, 2013.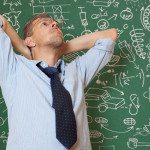 As any viewer of "Shark Tank" can attest, the variety of financial arrangements which are negotiated between inventor entrepreneurs and investors is broad. A final agreement is always the result of negotiation between the two parties. Unfortunately, many inventors go into the gunfight with a knife, so to speak, over-matched and under-prepared.
Unless you are a veteran of previous negotiation and thoroughly understand the potential value of your invention, you would be wise to engage the services of an attorney and/or a firm who has previously negotiated financial transactions for similar inventions. You don't want to leave money on the table, nor do you want to have an unrealistic view of your work. Expert assistance can help you avoid either outcome.
The following descriptions are by no means exhaustive, but represent a sample of the strategies you might employ in order to monetize your work: