This article first appeared on IPWatchdog.com October 25, 2013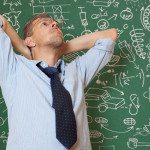 Your quest is finally complete. After hundreds of hours of effort, thousands of dollars, and innumerable worries of failure, you've finally succeeded. Your idea has become a reality, with riches and fame just around the corner. With the hard work done – envisioning, developing, and protecting your invention – you approach potential investors and buyers for capital to manufacture and sell your product. In the process, you discover one or more of the following:
the majority of people don't understand the value of your invention or have no interest in it
some claim it is their idea
others try to steal it
those who see its potential want to pay a pittance for the product and leave you standing on the sidelines
Such is life for an inventor. From the years 2002 to 2012, more than 4.6 million patent applications were made and 2.2 million patents issued according to the U.S. Patent and Trademark Office. Yet, only a small proportion of the products covered by the issued patents become commercial successes.