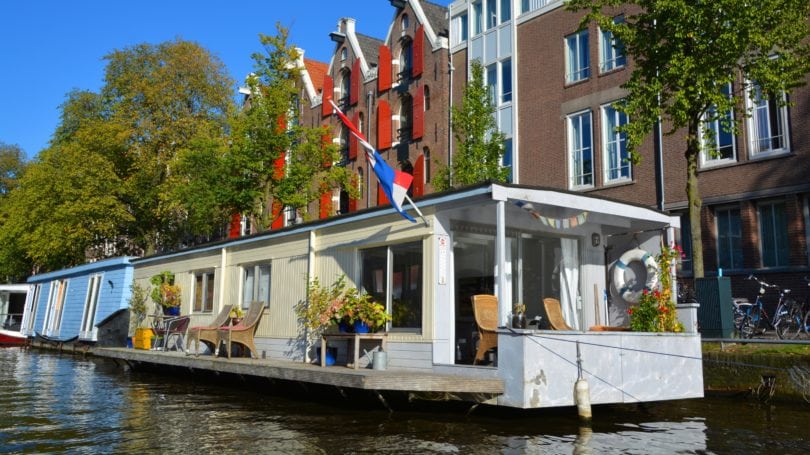 Like many raised in the dry plains of West Texas, I've always been fascinated with water, from rivers and lakes to the mother of all, the ocean. My attraction to the sea was nurtured by the TV shows and novels of the '60s, '70s, and '80s that featured characters with homes on the water.

There was Sonny Crockett of "Miami Vice," the ultra-cool police detective who lived on an Endeavor 42 sailboat, and Quincy M.E., the Los Angeles medical examiner in a series of the same name who lived on a sailboat in Marina Del Rey, Calif. John McDonald wrote 20 novels about private eye Travis McGee, who won his houseboat "Busted Flush" in a poker game. Across the pond, Scotland yard detective John Maven lived on a covered barge in the Thames in Donald MacKenzie's Raven book series.

As these examples illustrate, we often associate living on the water with wealth, adventure, and freedom. But is it something you could realistically do full-time? Let's take a closer look at what living on the water entails.
Popular Places for Water Residence
Paul Miles, a narrowboat (i.e., canal boat) owner, claims in Financial Times that more than 10,000 people live on boats in London and more than a quarter of England's 33,000 inland boats are permanent residences. There are similar resident boating communities around the world, including an ocean community in Hong Kong where foreign airline pilots live until their contracts are finished.

While there are no reliable statistics regarding the number of people in the United States who live on boats year-round, also known as "liveaboards," the blog BetterBoat notes, "there are all sorts of great places to live [in the U.S.] aboard a boat" thanks to 95,471 of miles of coastlines (including Hawaii and Alaska), plenty of rivers, and oh-so-many lakes. Those who prefer saltwater to freshwater might consider the following locations.

San Diego, CA. The climate is hard to beat — never too hot or too cold — and laws and regulations are favorable to boat living. While it's illegal to drop anchor offshore for extended periods, there are plenty of clean, orderly, and safe marinas. Expect to pay a premium for a slip large enough to accommodate a boat fit for full-time living. After all, San Diego is among the most beautiful areas in the country.
Corpus Christi, TX. Those who prefer to live on the Gulf Coast will enjoy this coastal city and its naval roots. Local laws favor boat residence, and the cost of marina slips is less expensive than in popular areas on either coast.
The Chesapeake Bay Area. There are multiple marinas in cities around Maryland and Virginia that are generally protected from harsh weather. Expect to pay $5,000 to $8,000 annually for a marina and other costs here.