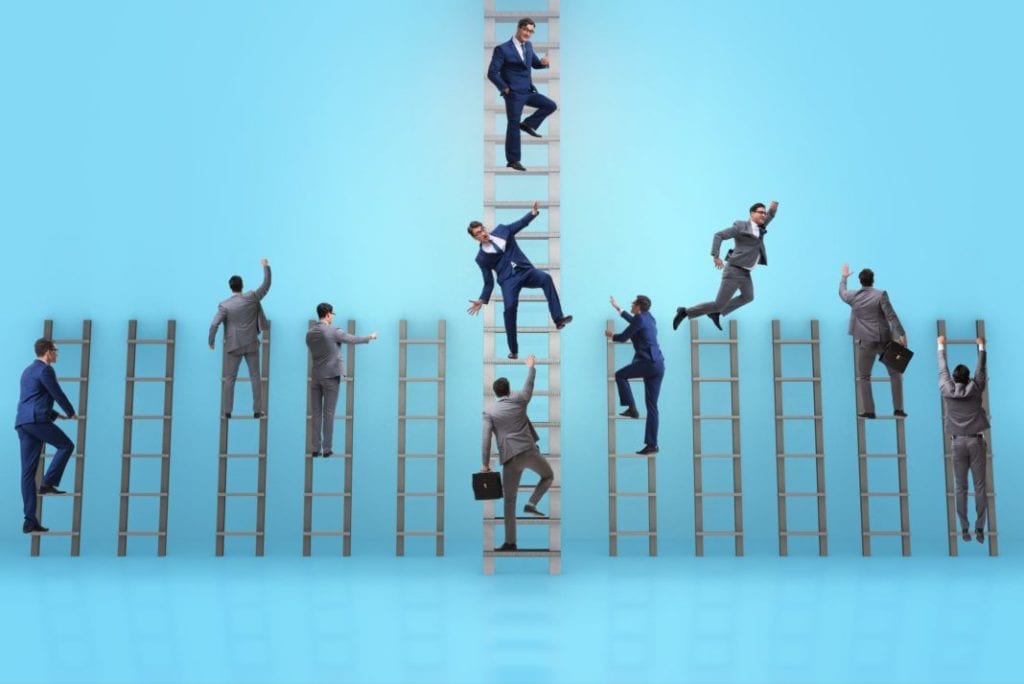 It's good to be the boss. People in charge of an organization not only make more money, but they also have happier family lives, are more satisfied with their work, and worry less about their financial futures, according to a 2014 Pew Research report. Those in the top levels consider their employment a "career," not just a job that pays the bills.

So what can you do to get a promotion to those top levels? There are a number of steps you can take to improve your chances of advancing your career, whether with your existing employer or a new one. Your long-term success depends on having as many options as possible and being prepared when an opportunity arises.
11 Ways to Advance in Your Career
Getting to the top of the corporate food chain becomes increasingly more difficult in the higher tiers of management. In many organizations, average performers in the lower ranks can expect some promotions by merely being competent and building tenure. Attaining more senior positions or advancing at a faster rate, however, requires the following strategies, at the very least.