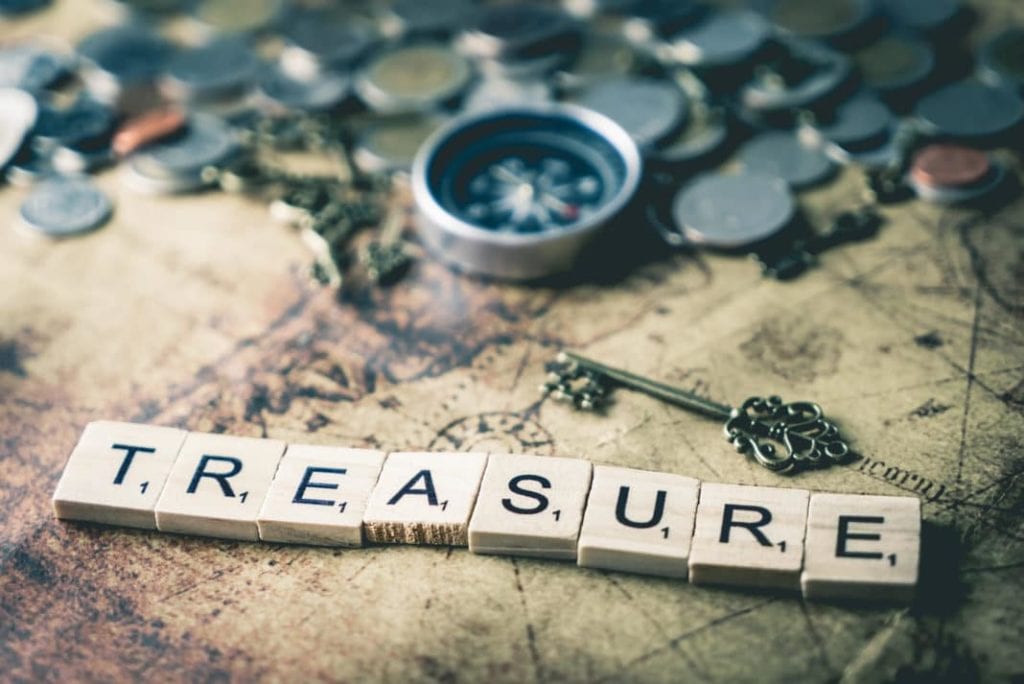 As a young boy, I dreamed of accompanying Jim Hawkins on his quest to find the hidden treasure of Captain J. Flint of the pirate ship The Walrus. The ghosts of six murdered crewmen were said to protect padlocked chests of golden doubloons, precious gems, and jewelry buried on a remote island, the only guide to its location being a tattered old map found in the bottom of a dead man's chest.
Stories about lost pirate booty, sunken ships filled with the gold and gems of the New World, and missing treasures of antiquity have been repeated generation after generation, mesmerizing listeners with the possibilities and perils of searching for them. Some of the tales are fiction, but others have a nucleus of truth. Whatever their source, the possibility of found treasure continues to inspire adventure-seekers to action.
Famous Fictional Treasure Hunts
Long before steel vaults and guarded treasure rooms, people sought to safeguard their valuables by hiding them in the ground in locations kept confidential via coded maps and complex ciphers. In many cases – such as imprisonment, wars, or death – those privy to the secret were unable to recover the buried assets, resulting in new tales and searches. Plundered gold and gems were lost at sea in transports sunk by pirates, privateers, or storms, plummeting to the depths and scattering across the seafloor to be covered by shifting sands.
These caches of lost valuables sparked the imaginations of storytellers and adventurers alike. Authors and movie-makers are especially adept at mining the lost treasure genre.